DETAIL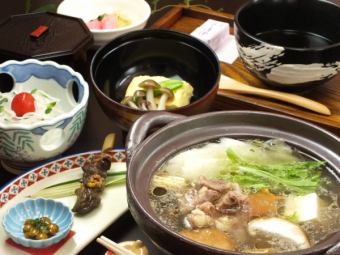 【Lunch Menu】 Tropoan Lunch 2750 yen
The list price is excluding tax.
At lunchtime at reasonable prices, we serve Japanese cuisine known for its high quality ingredients.Serve in earthen pot by one person.The Tuppon used is a domestic product.Soup boasted over a long period of time did not have a habit, and we can certainly satisfy even customers who say that supreme for the first time.※ 11: It will be accepted from 30 ~ 14: 00.
Menu

【Day Menu】 ※ 11: It will be accepted from 30 to 14: 00.

◆ salad

◆ delicacy

◆ bowl product

◆ pot

◆ rice

◆ pickles

◆ Freshly ground coffee

Japanese sweets

It is a food ingredient loved for a long time.

Akashi club 's supanpan is delicious until soup and can be drunk.

Plenty of collagen in the original flavors ◎

Beauty effect is outstanding.

Since we are using carefully selected domestically produced suppuku, you can enjoy it from beginners.